Love microgreens??
Microgreens which are nutrient rich greens can be added in your breakfast, lunch, dinner for good health and well being.
Here are the 5 best microgreen recipes for you to try out.
1. Microgreens salad:
Ingredients:
1 cup microgreens
1 peeled and chopped banana
1 peeled and cubed blood orange
2 ts of shredded carrot
2 ts chopped almonds
1 ts cold-pressed olive oil
1 ts lemon juice
A pinch of salt and pepper
Direction:
Take the microgreens in a bowl and add the chopped banana, blood orange, walnuts and shredded carrot.
To this, pour the vinaigrette prepared over ingredients and mix well.
2. Microgreens Omelette: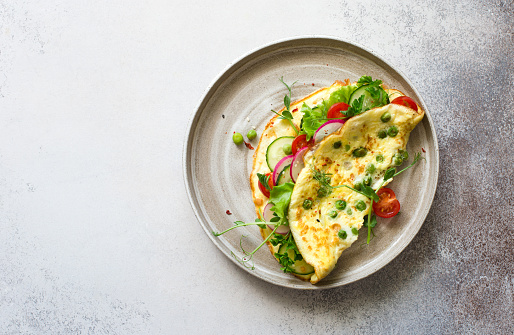 Ingredients:
2 eggs
Microgreens
Water
Tomato
Onion
1 green chili 
Pepper powder
Salt 
Direction:
Add 2 eggs, ¼ cup water, 3 ts chopped onion, 1 ts chopped tomato, 1 ts chopped green chili, add 3 ts of microgreens of your choice, pinch of pepper powder and salt as required in a bowl and whisk well.
To a cooking pan add 1 ts of oil and heat well, pour the whisked mixture.
Sprinkle some chili powder if required.
Let it sit in medium flame for about 15 seconds and turn it to low.
Cover the lid and cook the omelette. Make sure to cook on both sides.
Now the microgreen omelette is ready to serve.
3. Green Pesto: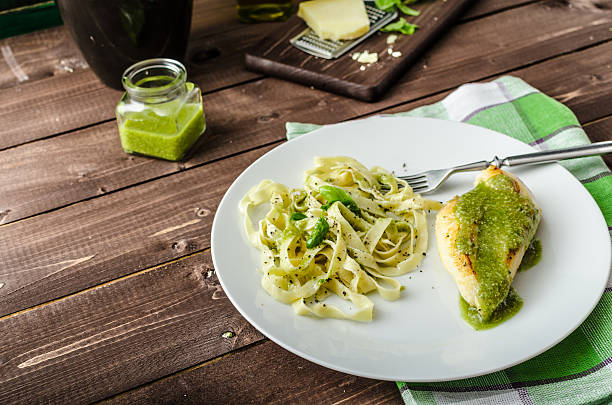 Ingredients:
2 ts peas
2 ts peashots
2 ts basil
3-4 almonds
cashews
Lemon juice
3 peeled garlic cloves
Extra virgin olive oil
Direction:
Add all the ingredients in a food processor and run for a few times until everything is coarsely ground.
Add some olive oil and run until you get a smooth paste.
You can use the pesto immediately or you can store it in the refrigerator after transferring it to an airtight container upto a week.
4. Microgreen smoothie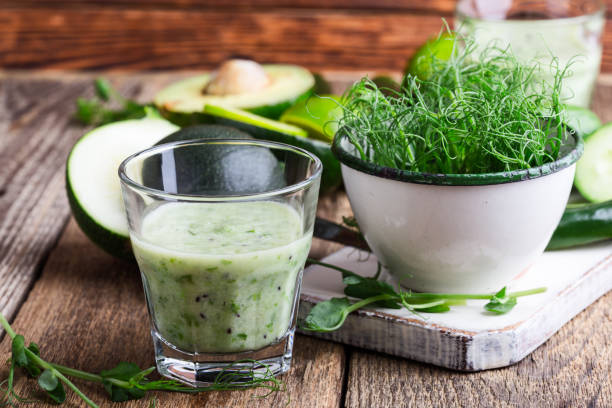 Ingredients:
1 cup microgreens
1 cup oat milk or any fruit juice
1 banana
Pineapple or any fruit of your choice
2 ts flax seeds
Direction:
Take all the ingredients in a blender. Blend it well until you get a thick smoothie. Add honey for extra sweetness.
5. Gazpacho: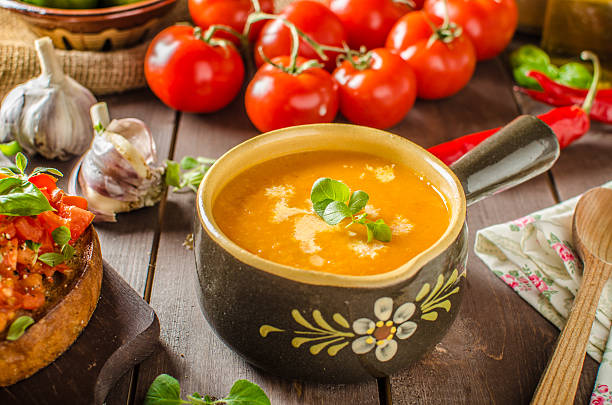 Ingredients:
Microgreens
2 tomatoes chopped
1 onion peeled and sliced
1 bell pepper sliced
1 clove garlic
Water as per requirement
1 ts Olive oil
2 ts red wine vinegar
Salt and pepper
Direction:
Add all the ingredients in half of it's quantity and blend thoroughly and transfer it into a bowl.
Repeat the process with the other half of the ingredients.
Mix the 2 batches thoroughly and garnish with some more microgreens.
Final thought:
We hope that you find this blog helpful and try out these recipes as soon as possible.
Check out our recent blog What is the amount of microgreens to be consumed in a day?